With online furniture startups and foray of international furniture brands in the country, the days of visiting an offline store to choose that perfect sofa are over. While there are some companies like FabFurnish that have been discontinued, the sector nonetheless flourishes with new talent driving investment from all over the world. With Pepperfry and Urban Ladder beginning early in the sector, the country has welcomed new and innovative furniture and rental startups along with global brands like Ikea.
Let's take a look at these businesses and their journey.
The top players
Pepperfry
Ambareesh Murthy and Ashish Shah founded Pepperfry in Mumbai, in 2011. The venture started as an online furniture store and has steadily moved forward while offering lifestyle items on their website.
The furniture retailer has so far raised a capital of over $150 million from Norwest Venture Partners, Goldman Sachs and Bertelsmann. In 2016, the company raised $30 million from Goldman Sachs along with five other investors.
Pepperfry is one of the top players in the online furniture sector and is targeting a revenue of ₹65 billion by the year 2020 while expanding its outlet network to 70.
Urban Ladder
One of the very first to enter the online furniture sector, Urban Ladder gives its customers the option of customising their homes with modern and classic designs.
The online furniture company was founded in 2012 in Bengaluru and raised significant investments from SAIF Partners and Sequoia Capital. The company has raised a total funding of $107.2 million according to Crunchbase.
Founders Ashish Goel and Rajiv Srivatsa have made Urban Ladder a household name after starting off as a simple idea. With providing customized furniture designs and customized delivery, the company won their customers hearts in no time.
The new players
HomeLane
Founded by Srikanth Iyer, Rama Harinath, and Vivek Parasuram, in 2014, HomeLane is the new potential competition in the sector. Based out of Bengaluru, the online store offers home customization and vertical interior design solutions along with selling furniture.
The startup raised $10 million in a series C finding last year in December from investors like Accel Partners, Sequoia Capital, and Aarin Capital among others.
The home furnishing startup is now moving ahead with plans of marketing and expansion. The company has their own panel of interior designers who help the customers with customised home designs.
Homefuly
Homefuly was founded in September 2015 by interior designer Madhu Sarangi and ex-employees of Myntra and Flipkart, Arnab Saharoy and Vinay Indresh, respectively.
Based in Bengaluru, Homefuly along with furniture offers various other home services like home automation, gardening, lighting and paintings. The company provides total comfort to people moving into a new house with soft furnishings.
The company has been moving ahead with new collaborations and great appreciations for their services. Keeping affordability in mind, the company also started an Omni-channel model by tying up with 12 offline stores.
The online furniture rental players
RentMojo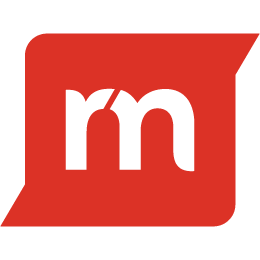 Technology and innovation has now allowed us to rent furniture online, thanks to startups like RentMojo. The furniture rental portal provides a wide range of furniture that can be rented for people living in a PG or a rented flat.
The company offers a monthly rental subscription plans to its customers. Apart from furniture, the company also gives an option of renting lifestyle products. The company managed to raise $17 million capital after being founded in 2014.
Based in Bengaluru, the company offers customised discounts and deals according to customer needs.
Furlenco
Another top furniture renting space, Furlenco became a household name in recent years. The company allows customers to rent furniture till the want to use it.
The company has raised significant investment from Signet Chemical Corporation and Bollywood actor Aamir Khan while grabbing the attention of 6 investors in total.
The online furniture rental provides free deep cleaning and free re-location services adding brownie points to its image.
The International Players
IKEA
Global leader in the furniture sector, Ikea opened its first store in India this month. With its entry, the company introduced Indians with a new world of DIY and western furniture models.
The company launched with 1000 products priced as low as ₹200 for an initial push in the market. Ikea's launch was the most awaited and the company now sells a wide range of online furniture products with its offline shop in Hyderabad.
Looking forward to a promising future in the country, the global firm has already given India a glimpse of what it has to offer.
The growth of online furniture sector in India
The sector is consistently witnessing positive growth with these players along with others entering every day. Apart from new startups and rentals, the sector also saw the entry of second-hand furniture provider GoZefo.
Online marketplace GoZefo deals in second-hand furniture and appliances. The startup was founded by ex Helion Venture Capital executive, Rohit Ramasubramanian, former Amazon and Flipkart executive Arjit Gupta and IIT graduates Karan Gupta and Himesh Joshi in 2015.
The company has raised investments from Sequoia India, BEENEXT, and Helion Ventures and has a total capital of $16.2 million according to crunchbase.
Another player in the sector was FabFurnish. The furniture company was founded in March 2012 by Vikram Chopra. It later got acquired by Future Group which merged its own label HomeTown with FabFurnish in 2016.
A customer now visiting FabFurnish.com is taken to the new page of Hometown.in.
With new technology and innovation being added by such players, the online furniture sector of the country is expected to reach amazing heights very soon.
The sector is looking to triple to $3 billion by the year 2020. Focusing on building customer trust and satisfaction, the online furniture players have together given a new shape to the sector, with only a few people preferring the local furniture markets.